English Newsletters2022.02.04
The Sound Design Festival in Hamamatsu 2021
The Sound Design Festival in Hamamatsu 2021, which we previously introduced in our blog, was successfully held on the 11th & 12th of December 2021. More than 4,000 live audience members visited the festival over the two days and there were over 33,000 views on YouTube of the live performances. The event was carefully planned, maintaining COVID-19 measures and the public's health as our priorities. It was a great experience to hold the event safely with understanding and cooperation from exhibitors, performers and audience members.
Please also see our past article here:
https://www.creative-hamamatsu.jp/blog/sound-design-festival-in-hamamatsu-2021/
As a roundup of the Sound Design Festival, we would like to show you some photos and videos from the event.
Exhibition Area:
There were a lot of string phone-lines connected to each other overhead, visually represent the theme of the event, "Shapes of Communication Created with Sound." We had 16 booths for the exhibition, where visitors could enjoy playing musical instruments.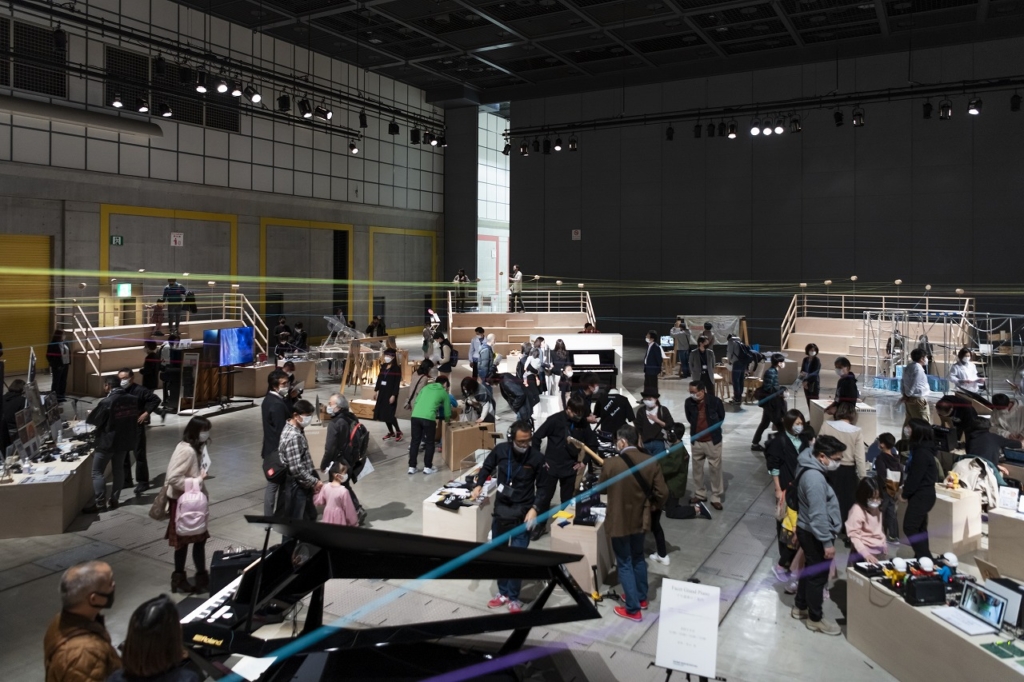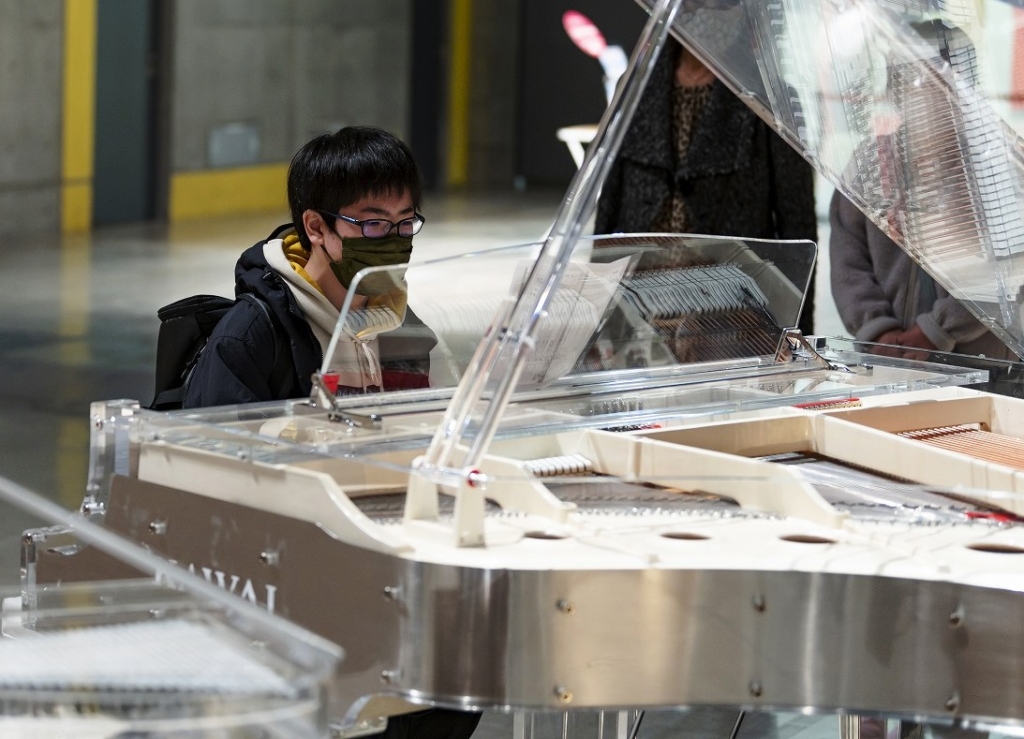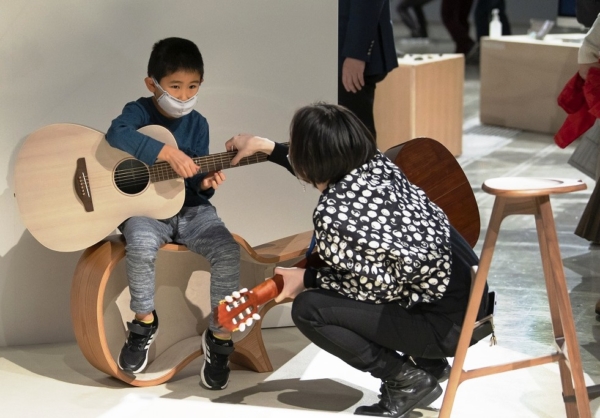 Stage events:
There were 7 artists and groups which performed in this year's event.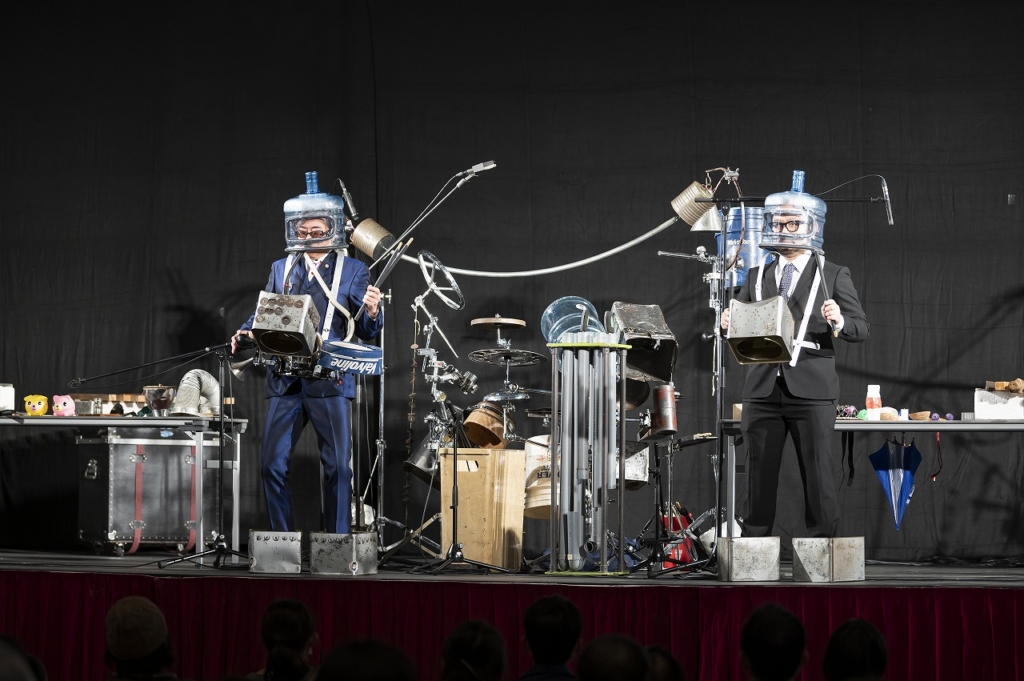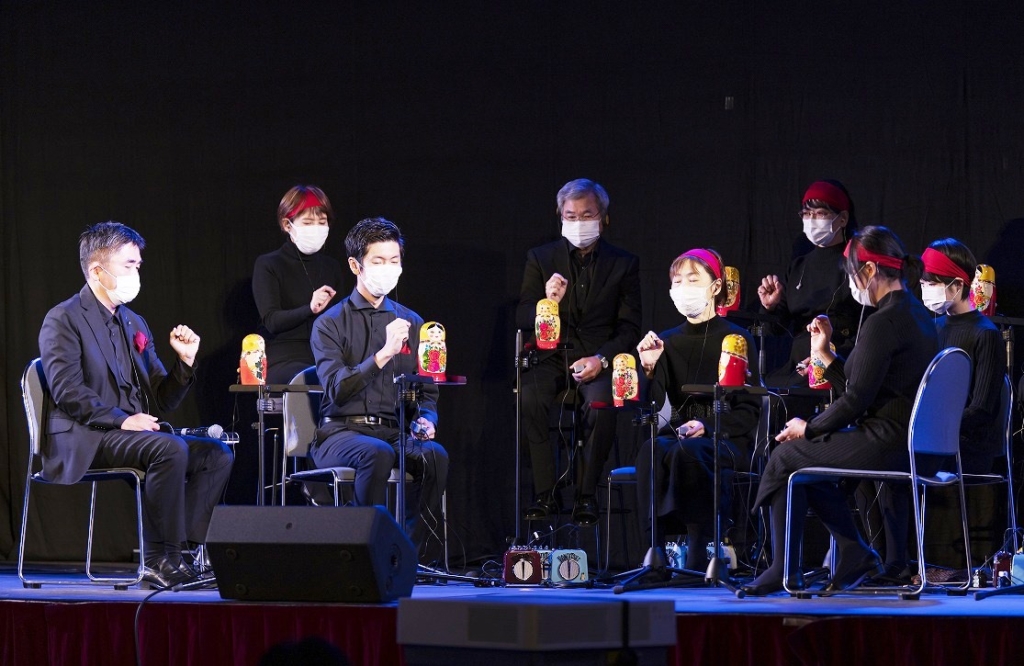 Workshops:
There were 38 workshops in total. Families enjoyed making paper-crafted guitars, sound toys etc.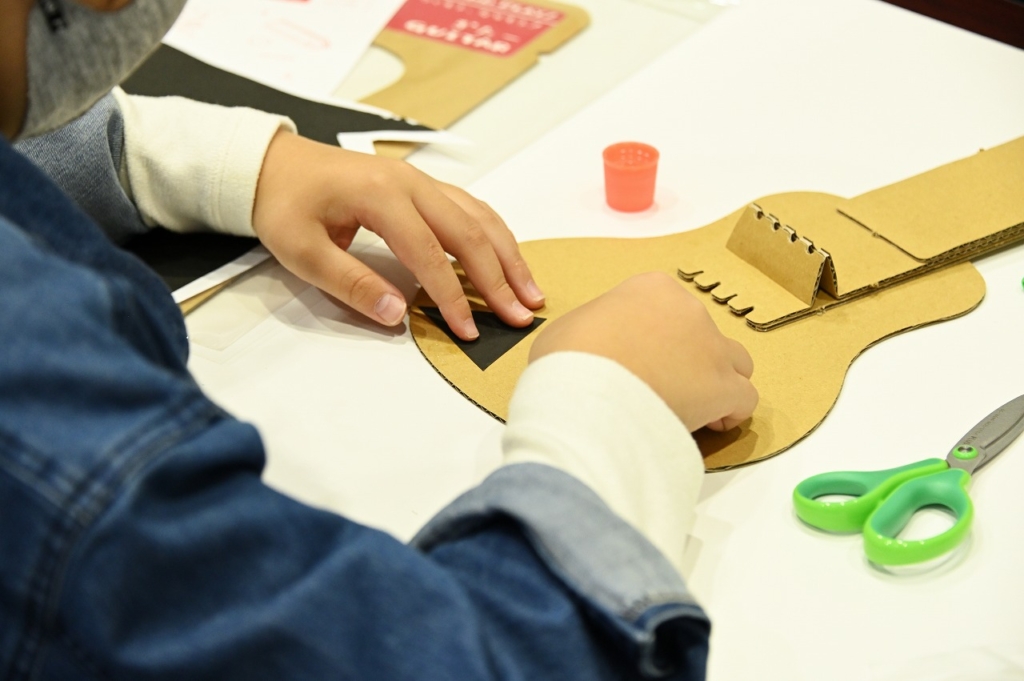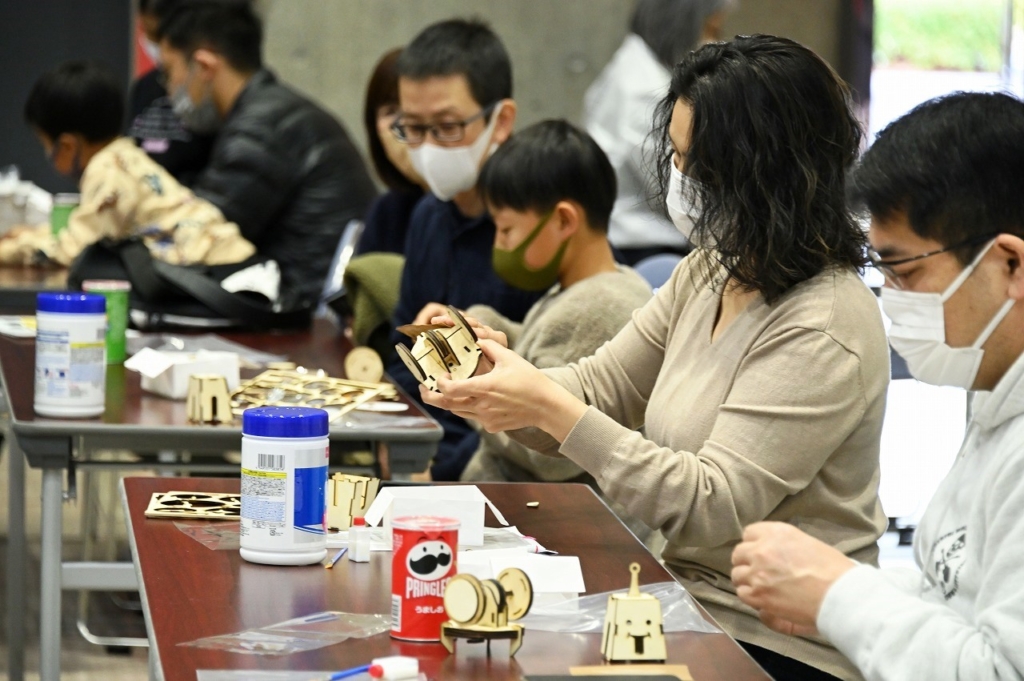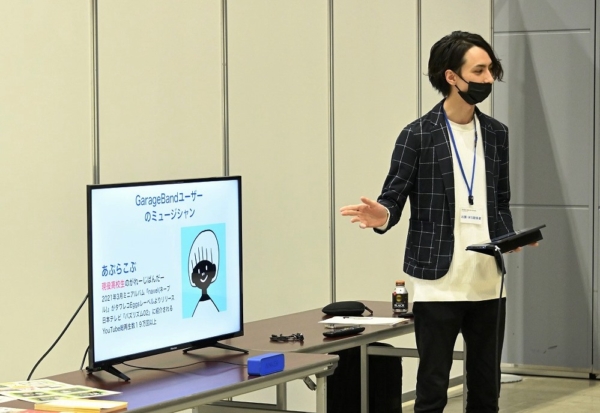 Only pre-booked audience members were allowed to attend in-person events and workshops. Some performances from the event have been distributed online. You can view them on our YouTube channel. All of the performances were held in Japanese, but we hope you can enjoy the atmosphere of the live performances.
https://www.youtube.com/channel/UCImGAHloZO4AC0U9RhVYNhg
https://www.youtube.com/watch?v=28zQCp8CiLM
The Global Sequencer, developed on commission by sound designer Suzuki Yuri, has received a lot of uploads from across the world. As of the 14th of January, we have received over 1,100 uploads from 64 countries and regions. The website is still open for use, so check it out and upload your sounds too! You can also send it through SNS.
Here's a link to the Global Sequencer: