English Newsletters2022.02.04
Yamaha Disklavier™ Piano Reproduces a Performance in a Distant Location and Amazes the Audience
Music can now be enjoyed anywhere, anytime via the internet, CDs, etc. It has become commonplace in our daily lives. Do you believe that there is a piano that reproduces a performance by an artist performing in a distant place?
The world-famous Yamaha Corporation in Hamamatsu made it possible with their innovative technology and reproduced a performance live performed in a distant place via their pianos named Disklavier.
Two Disklavier pianos are necessary to reproduce the performance performed in a remote location. The two pianos were connected via the internet. When the first piano is played, its optical sensors detect every movement of the keys and pedals in detail and transmit the data to the second piano at another location, reproducing the performance with superb accuracy with hardly any delay. It's amazing technology!
The pair of Disklavier pianos can reproduce the sounds played on the other, so the piano has been used for piano lessons and entrance examinations to music colleges between distant places.
We had demos of Disklavier pianos at the Sound Design Festival in Hamamatsu 2021 held in December 2021. The technology for the piano was showcased in an easy-to-understand manner through remote mock lessons. Then, a popular pianist and Piano YouTuber played the piano from Tokyo 250km away. The piano in Hamamatsu reproduced his performance faithfully to echo across the whole venue. Members of the audience have said, "The performance was amazing, so is the technology!" "I'm impressed!" or "It was more realistic than I imagined. I enjoyed the performance."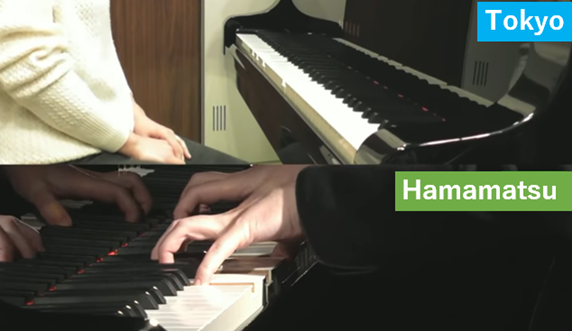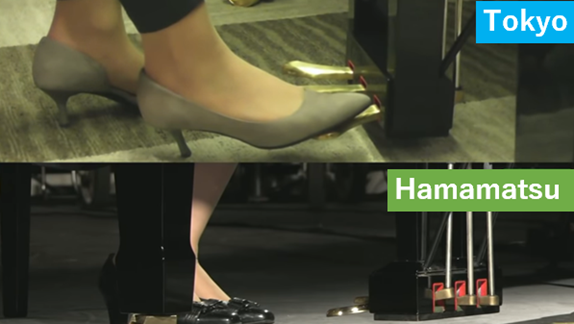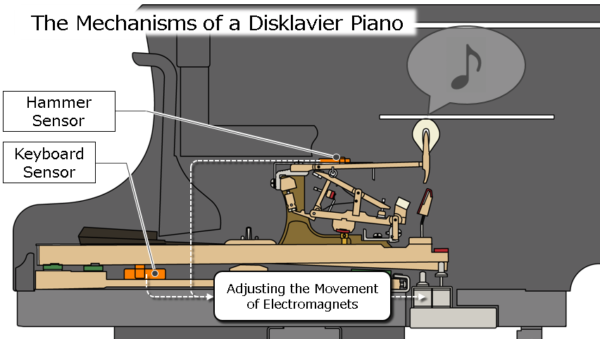 As this technology develops, it would be possible to hold piano concerts by the same artist with raw sounds in multiple locations around the world almost simultaneously. In the COVID pandemic, it is hard to interact in person or enjoy live music events. The Disklavier piano and its technology may offer different ways to connect through music and freely interact with each other.
Videos are available below:
https://usa.yamaha.com/products/musical_instruments/pianos/disklavier/index.html