English Newsletters2022.02.04
"Hama-Ichi," Cycling around Lake Hamana
Cycling is one of the fun activities you can do in Hamamatsu. The city has a land surface area of 1,558km², this includes open plains, lakes, rivers and hills. Hamamatsu is also blessed with a warm climate. It offers a variety of cycling courses for all types of cyclists, from beginners to hard-core enthusiasts. So, let us introduce you one of the most popular courses, which completes a circuit around Lake Hamana.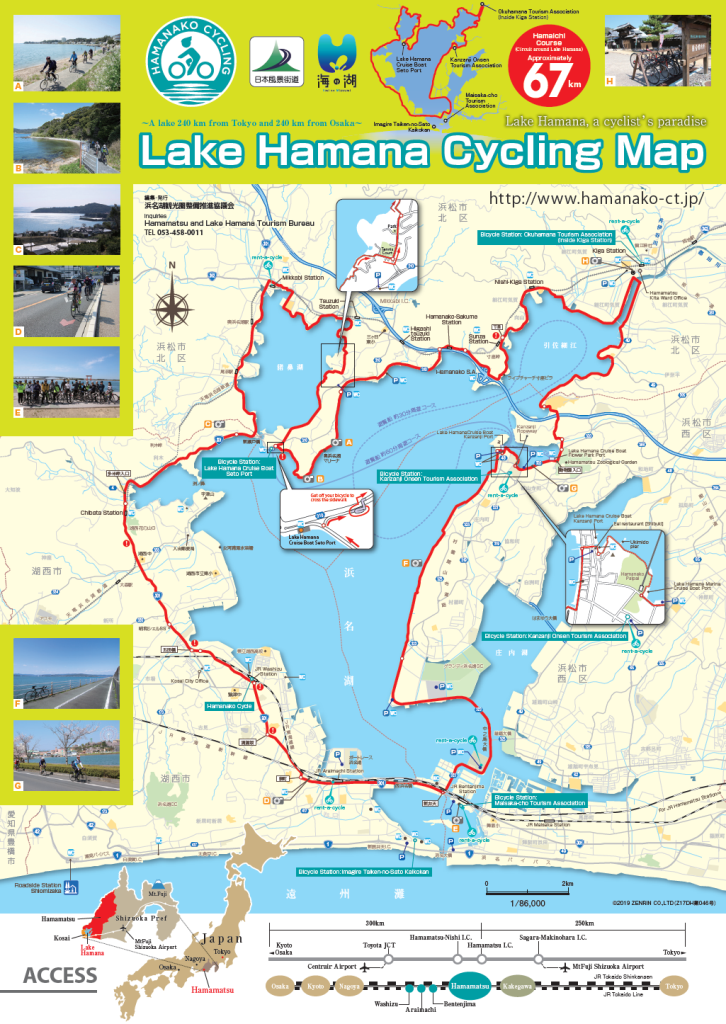 Lake Hamana is located to the west of Hamamatsu city and borders the neighboring city, Kosai. It comprises 65km², and the lake opens in the south into the Pacific Ocean. The cycling course runs 67km long and is called "Hama-Ichi," which means "Lake Hamana Circuit." Most of the course runs along the water-front, so on their route cyclists can enjoy the sound of waves and the lakeside sceneries, which changes color based on the time and season of your visit.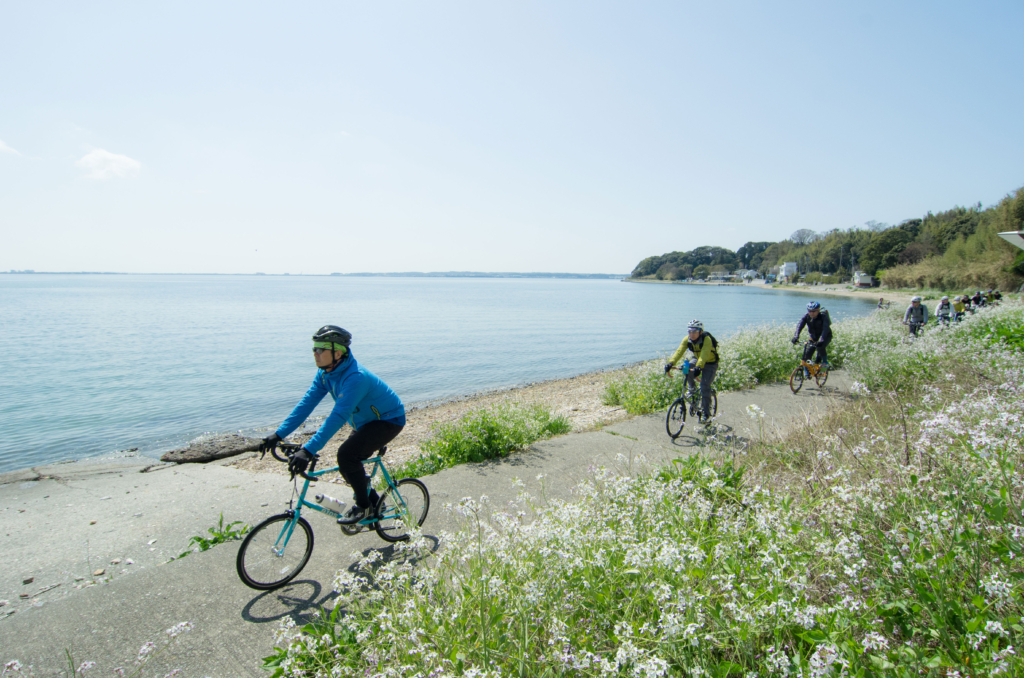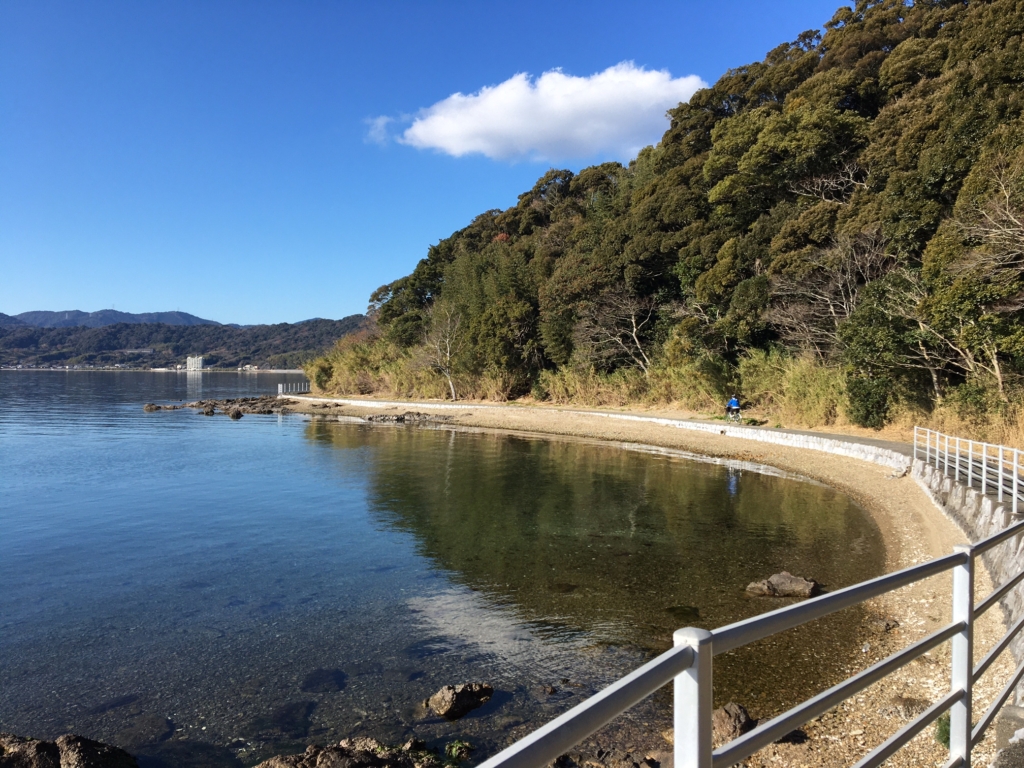 The course is well maintained and the directions are easy to follow. It's good for first-time visitors, as it's hard to get lost. As well as rental bike terminals for tourists, there are also bicycle pits which offer parking spaces, bicycle pumps and other tools for maintenance. There are "Cyclists Welcome Hotels" authorized by the Lake Hamana Tourist Bureau, which offer services to make the cyclists' journey more pleasant and convenient.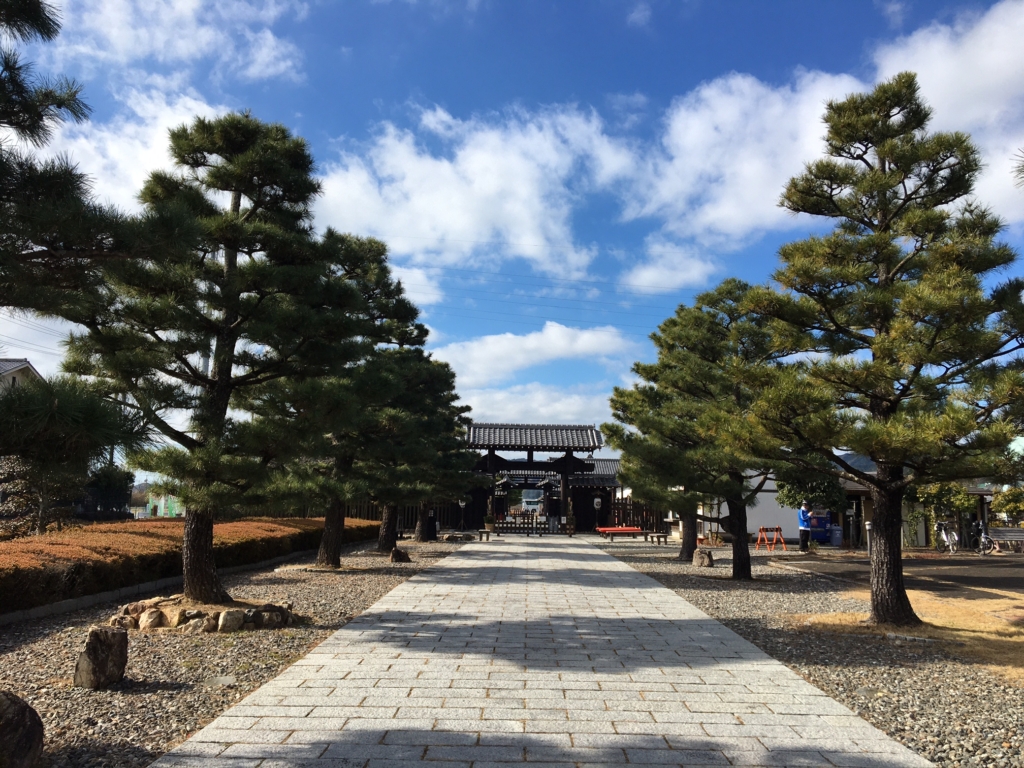 ▲Kiga Checkpoint: travelers to the city were given clearance here from the 1600's
Along the course, there are a lot of fruit fields which grow mandarins in the winter. You can also visit tourist points along your journey, such as shrines, temples, historic sites and hot springs, to refresh your mind.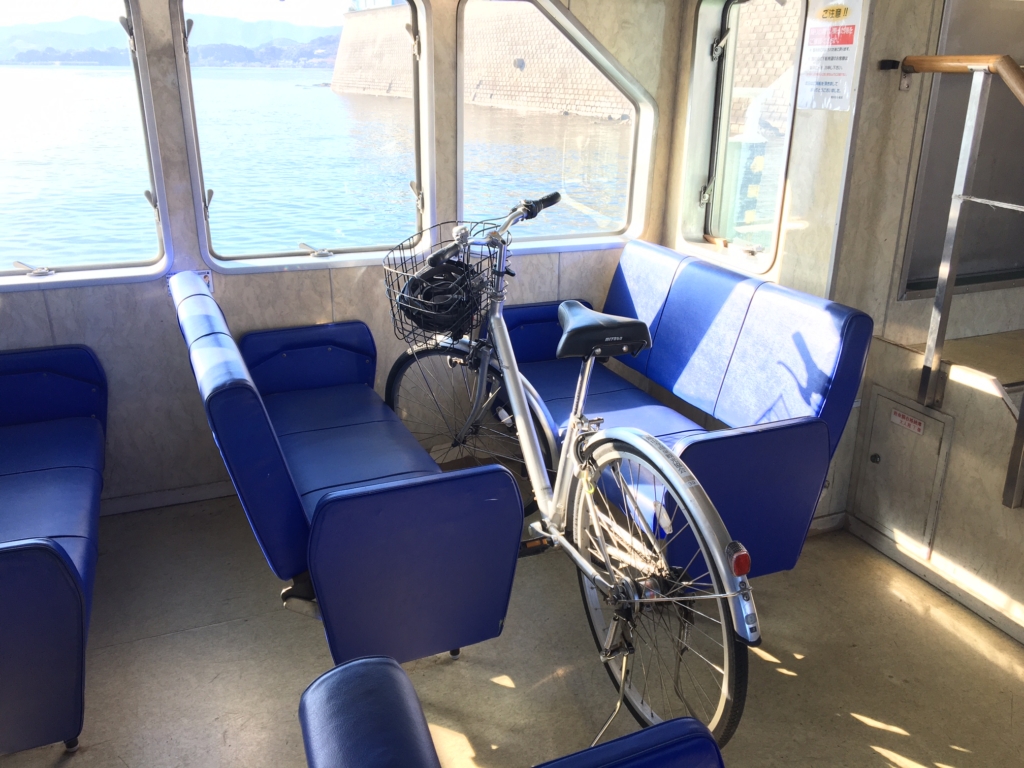 You can even board a Lake Hamana sightseeing boat or catch a ride on the local railway while on your bicycle. This way you can enjoy cycling, and the area, in many ways depending on the time and purpose of your visit.
Seagulls following the boat! They visit Lake Hamana every winter.
We hope you have enjoyed this article. Once travel restrictions are lifted, please come and enjoy cycling in Hamamatsu. We look forward to meeting you here someday soon!
HAMANAKO CYCLE TOURISM 「HAMAICHI WEB」