English Newsletters2021.10.08
Sound Design Festival in Hamamatsu 2021
With sound design as its keyword, Hamamatsu City has been promoting activities that seek out new possibilities for the diversity and creativity of sound. So far, we have held the "Sound Design Symposium" in 2016 with participation from Hannover, "Sound Design Festival in Hamamatsu 2017", in which Bologna, Hannover, Kobe and Nagoya from the UNESCO Creative Cities Network were involved and finally "Sound Design Factory in Hamamatsu 2019".
And as the culmination of our activities to promote sound design, we will hold the "Sound Design Festival in Hamamatsu 2021" on December 11-12 this year. Our everyday life has been drastically affected by the COVID-19 pandemic, under the theme of "Shapes of Communication Created with Sound," the festival aims to create a place where anyone can enjoy creating sound, where in-person and online activities can go together, where people can encounter creative sound beyond distance and space, and where creative talents can be found, nurtured and exchanged. Participants will experience the possibilities of sound from various angles. The event will consist of stage events, workshops, talk shows and exhibitions in cooperation with a bunch of creators in Hamamatsu and from other cities.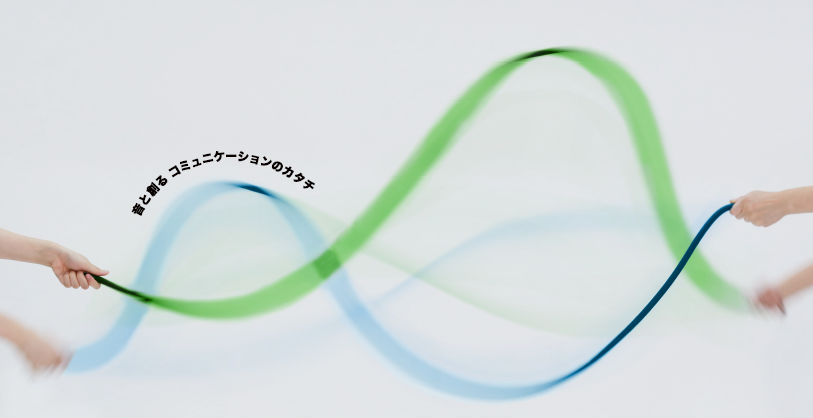 Photo: Poster for 2021
As a major part of the event, we will have online content called the Global Sequencer (tentative name) which is commissioned to the sound designer Yuri Suzuki of Pentagram. Anyone with an internet browser can use it for free online. There are two main functions in Global Sequencer, Playback Mode and Sequencer Mode.
1.Playback Mode: You can post short recorded sounds and playback them. Sounds posted from around the world will be stored in the system.
2.Sequencer Mode: You can choose any locations from the globe on screen. The sounds stored by Playback Mode in the selected locations will be randomly combined together to play a unique tune. You will feel the connection between various sounds this way. You can record it and share with anyone you like.
The online content will be ready in mid-November for pre-launching. In this phase, Playback Mode will function to store sounds posted from over the world into the system. We hope that you will contribute as many sounds as possible and feel connected to the world through the Global Sequencer.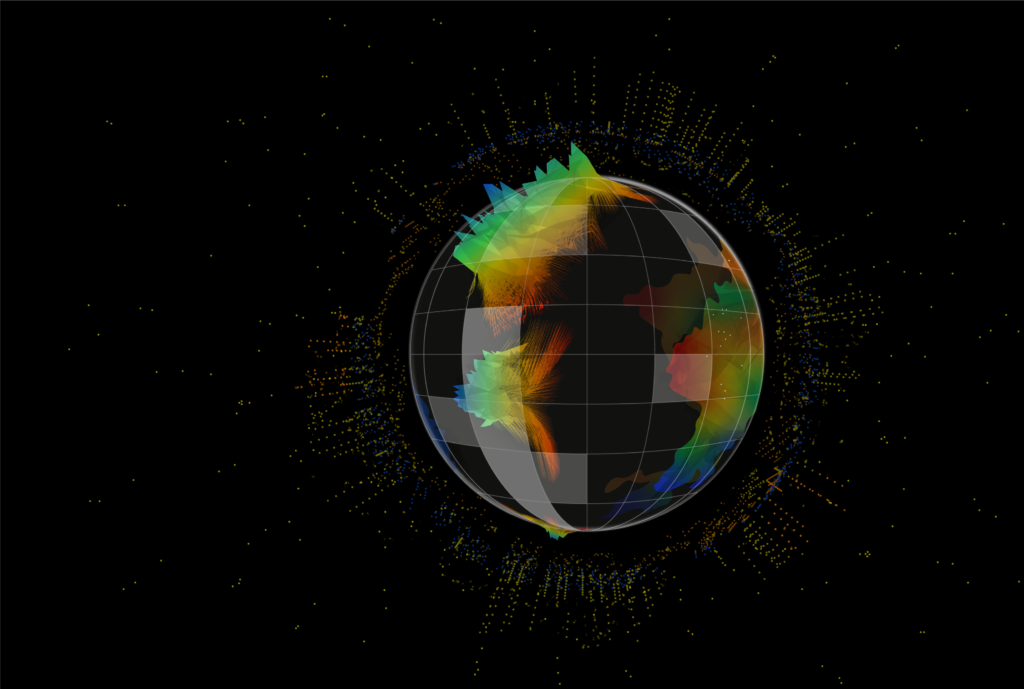 Photo: Visual image interacts with sounds in Global Sequencer
*Update the information
–The Global Sequencer just opened on the internet. Please visit the Global Sequencer here and use it!
–How to use the Global Sequencer is here.