English Newsletters2021.10.08
Hamamatsu International Piano Festival 2021 Announced as an Alternative Event
It was very shocking to hear that the 11th Hamamatsu International Piano Competition was cancelled this year due to the COVID-19 pandemic. It's been held triennially since 1991 and is a prestigious competition for young pianists who aim for the world stage. Many applications have come in since the call at the beginning of the year. It would have been a spectacular event with those who passed the preliminary selection setting foot in Hamamatsu in November and undergoing three stages of selections from both solo and ensemble performances. Then, finalists would go on to play with a symphony orchestra. I'm sure the brilliant and fierce battles between young talents to be the winner would have been very exciting for audience as well.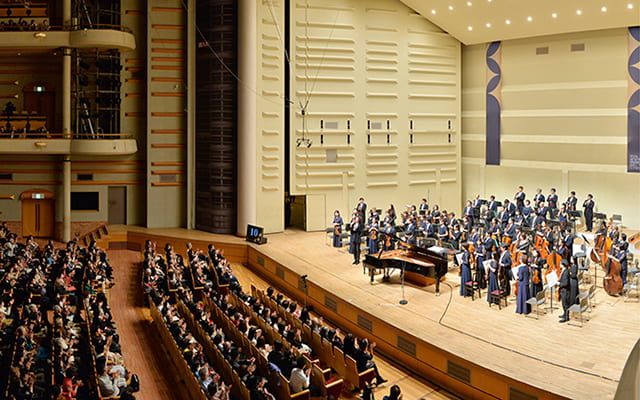 Photo: Hamamatsu International Piano Competition in 2018
Local residents are very fond of the competition and its intimate atmosphere. For example, pianists who have fallen out of competition often performed at public spaces. Home stay experiences in Hamamatsu for the pianists were arranged by the competition office. In 2017, a novel titled "The Honeybees and Distant Thunder" inspired by the competition won two prestigious national book awards, the 156th Naoki Prize and the 14th Bookstores Prize. The book also has a film adaption titled "Listen to the Universe." They have added new acclaim to the already famous piano competition. It's a pity it was cancelled this year.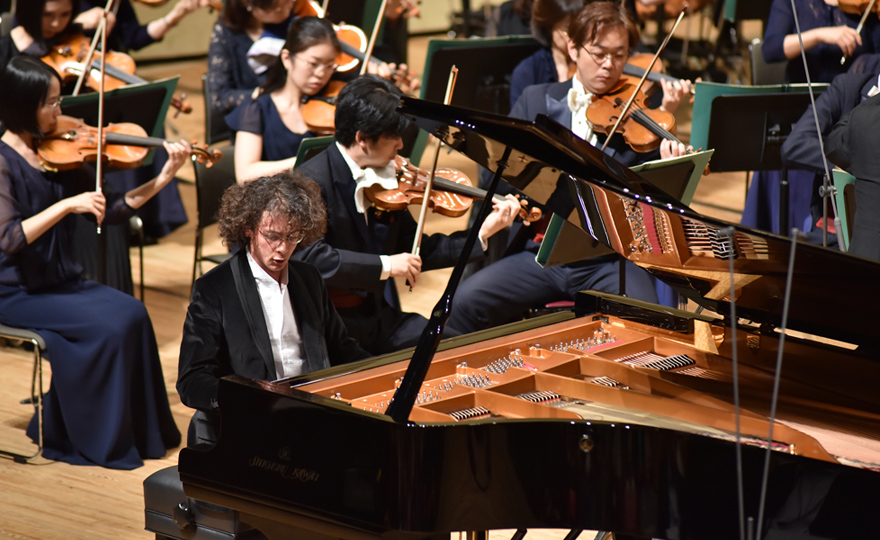 Photo: Winner Can Cakmur in 2018
However, we won't let things stand as it is. We must do whatever we can even if foreign pianists can't travel to Japan. So as an alternative, we will hold the Hamamatsu International Piano Festival 2021 in November instead. Some juries and winners from past competitions who are now world-class pianists will perform on stage in 6 days of the festival. Young Japanese pianists who applied for the competition will participate and play in 3 days of recitals.
There will be plenty online programs available for those who are not able to come to the festival. First, talk sessions between pianists and music writers will be shared online for free. A set piece originally planned for use in the second stage of the competition will be performed online as the first performance. It is called "Hama-Con-Plex" commissioned by Composer Mr. KAWASHIMA Motoharu for the event. The piece will be performed by the above young Japanese talents in a form of online competition called "You are the Judge." This is a test run to allow audiences to support their favorite pianists using the Super Chat voting function on Google.
The 12th edition Hamamatsu International Piano Competition will be held in 2024. In the meantime, we will be making all efforts for the success of the Piano Festival 2021 in November.
Hamamatsu International Piano Festival 2021: https://www.hipic.jp/en/
Videos of the event will be occasionally uploaded to following YouTube channel.
https://www.youtube.com/user/HIPICofficial