English Newsletters2022.12.09
Fire Festival at Akiha Shrine
Akiha Shrine is located 866 meters above sea level in the mountains north of Hamamatsu City, near the summit of Mount Akiha. The shrine was reportedly first built in 709 A.D. and has an over 1,300 year long history. The shrine is renowned for its "Akiha Fire Festival", which is held every year on December 15 and 16.
–  Akiha Shrine & its Exterior –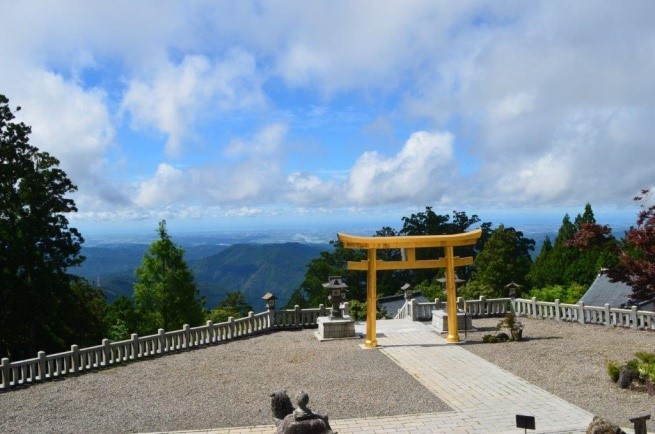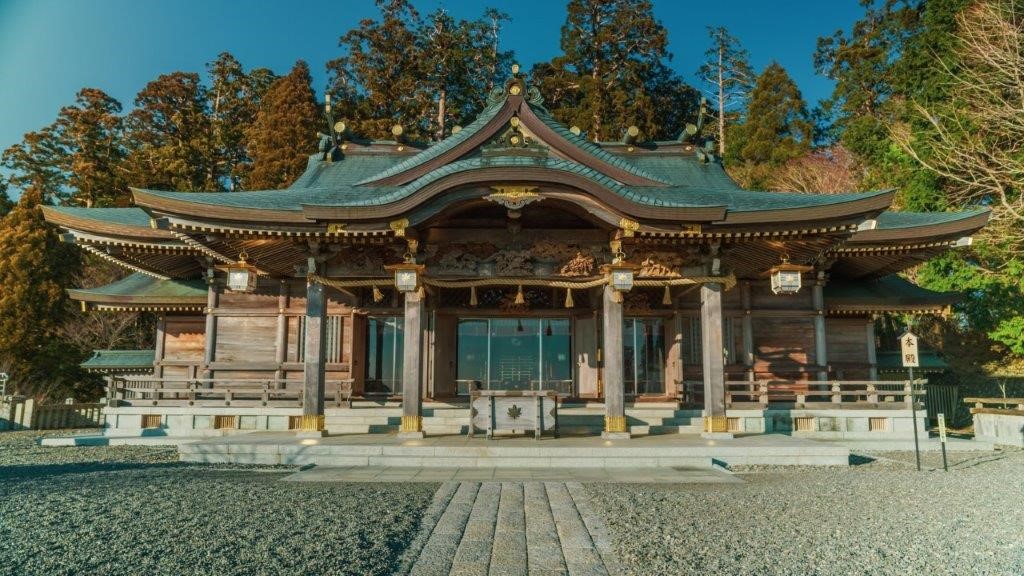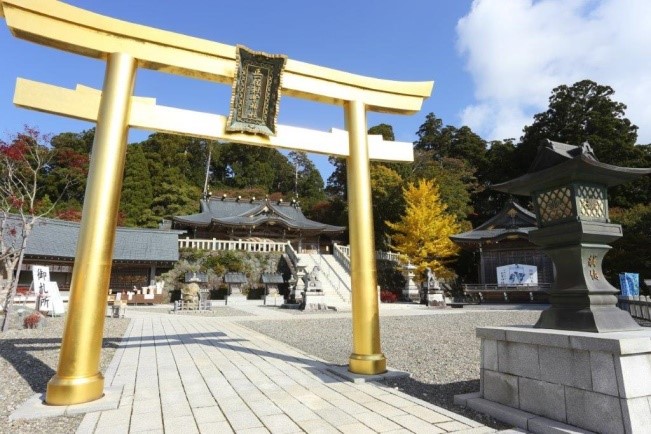 The festival is held with three main wishes in mind. The first wish is to ward off disasters caused by fire, the second wish hopes to ward off disasters caused by water, and the third prays for no misfortune, illness, and injury in the year to come. The three Shinto priests each separately perform a dance with a bow, a sword, or with fire to express these wishes.
The first is the bow dance. A priest takes a bow and arrow in his hands and begins to dance quietly, gradually filling with more fervor and starting to move wildly. At the end of dance, he shoots the arrow at the center of the ceiling. It is said that the fortune of the next year will be predicted based on where that arrow lands.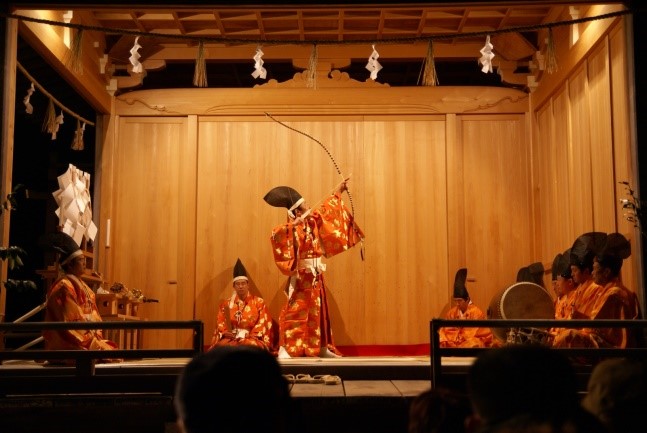 For the sword dance, a second priest holds a sword and bell, and performs a dance to ward off demons. By wielding the sword, it is believed that the sins and impurities of man will be "cut off" and purified.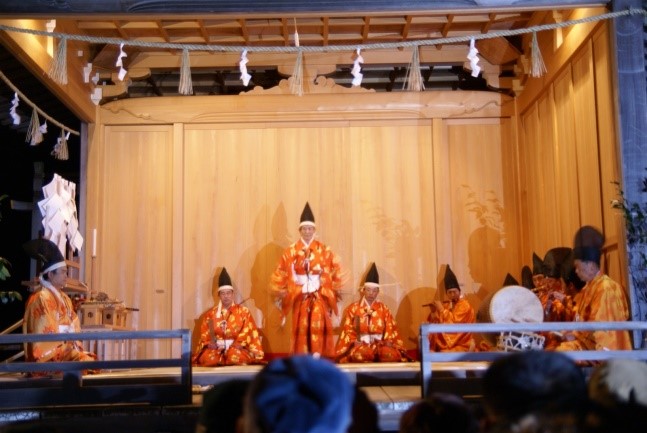 The grand finale is the fire dance. During this dance, a priest will swing a burning torch around his entire body – from above his head to his feet.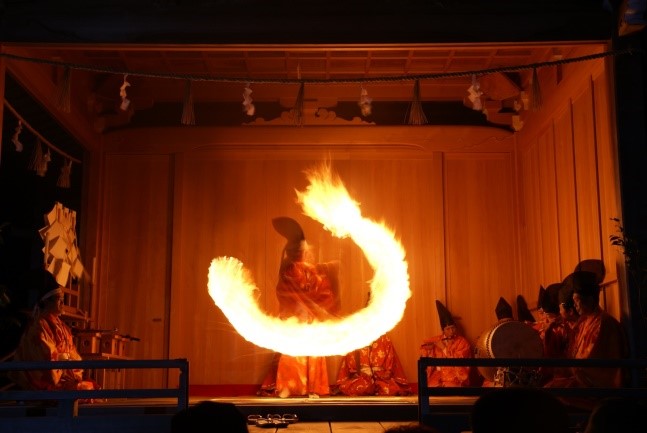 Fire is an essential part of human life and was even once considered one of the most sacred things in ancient times. It is said that purification rituals conducted with fire are more powerful than those which use salt or water – so in this newly purified state, we will be able to truly receive blessings from the Gods for the first time.
I am certain that the Akiha Fire Festival will continue to be passed down to many future generations to come. Regardless of how many eons pass or how much the world changes, people will always have an innate desire for a peaceful and safe life.