English Newsletters2022.12.09
Hamamatsu International Wind Instrument Academy & Festival
Finding its start in 1995, The Hamamatsu International Wind Instrument Academy & Festival specializes in wind instruments and aims to promote music culture exchange and nurture young talent for the world stage. This year, the "Academy" and the "Festival" events were held separately from August 2 through 7. Whilst the academy courses were cancelled in 2020 and 2021 due to the COVID-19 pandemic, 2022 marks the event's glorious return after 3 long years!
But what exactly are the "Academy" and "Festival" events? During its duration, the Academy welcomes in world-renowned wind instrument players as instructors who help develop the talent of young musicians. The program offers two courses: a four-day "Performer Course" for university students, music college students, and professional performers; and a two-day "Student Course" for junior high and high school students. The program welcomes participants of any and every nationality, with homestay programs possible for participants coming from overseas. This all offers a great opportunity for cultural exchange. Finally, there is also an auditory course, where attendants can closely observe instructions given between instructors and students and can enjoy listening to the music. This year's program has further opened opportunities available by offering instructor sessions from top musicians to students in the city's junior high and high school brass bands.
The Festival features concerts where local residents and the general public can relax and enjoy the smooth sounds of wind instruments. The festival opened with a concert featuring the academy's instructors and top-class performers from all across Japan, and ended with an ensemble concert performed by students enrolled in the Performer Course and their instructors.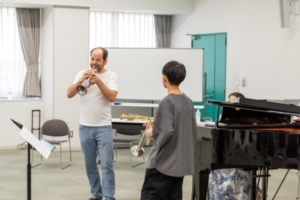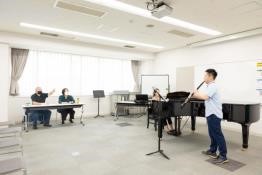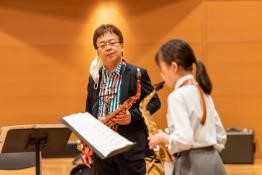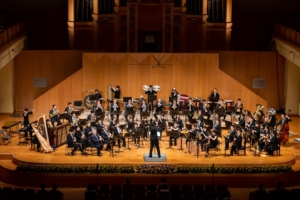 Website: https://hamamatsuwindacademy.com/en/