English Newsletters2022.04.08
Crystal Grand Piano
Pianos are usually made from processed wood, but did you know that there are also transparent pianos? Kawai Musical Instrument Manufacturer Co. Ltd, based in Hamamatsu, produces a transparent grand piano called the "Crystal Grand Piano." Its exterior is made almost entirely from a transparent acrylic resin. Being excellently tuned and surprisingly eye-catching, the piano is a work of art that expands the ways you enjoy piano. They have been played on stage by famous Japanese artists too.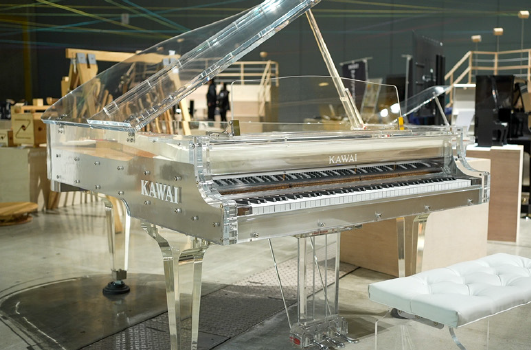 A crystal grand piano was displayed at the Sound Design Festival in Hamamatsu 2021 as a public use piano, where many visitors tried it out. Its graceful appearance no doubt stimulated their desire to play. The piano is not only an instrument, but it is also a work of art that stirs the creativity of the performer. It also functions as an interior design piece that brilliantly decorates a space.
A mini crystal grand piano was also displayed at the venue. The exhibition conveyed the craftsman's passion for piano making.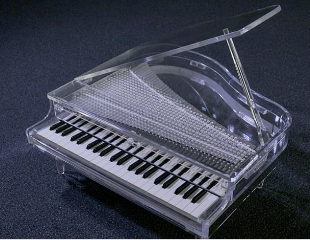 For more information about the Sound Design Festival in Hamamatsu 2021, click here for the past articles: