English Newsletters2023.08.01
Brass Band Top Concert
Since 2008, Hamamatsu City has held an annual festival called the "Hamamatsu Citizens' Culture Festival". It is an opportunity for its citizens to showcase their various cultural practices such as music, dancing, and art. The Brass Band Top Concert is one of the most popular features of the festival. Participants include local junior-high and high schools bands who have already achieved excellent results in competitions, and brass bands that are popular in the local community. The aim is to deliver high-quality performances to the public and to further inspire those who are involved in brass band music to set a goal for themselves.
While music competitions are generally judged by experts and concerts are enjoyed for fun, the Brass Band Top Concert has a unique approach, called the Audience Award, in which the audience serves as a jury, determining the ranking of the performing groups. After all the groups have finished their performances, the audience is asked to clap for the group they think performed the best. The volume of the audience's applause is measured, and the group with the loudest measurement will come out first.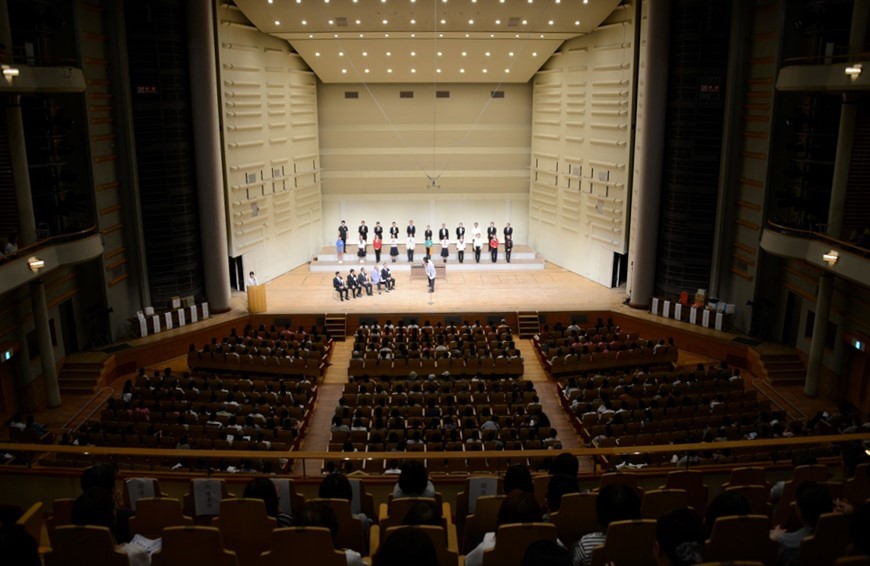 From 2020 to 2022, the concert was held in a shortened version or sometimes even cancelled outright due to the Covid-19 pandemic, so naturally no Audience Awards were given during this period. However, this year's concert will see the Audience Award come back to the Brass Band Top Concert, with an improved measurement method! Involving the audience in the judging process creates a sense of unity at the venue and provide good stimulus for the band groups.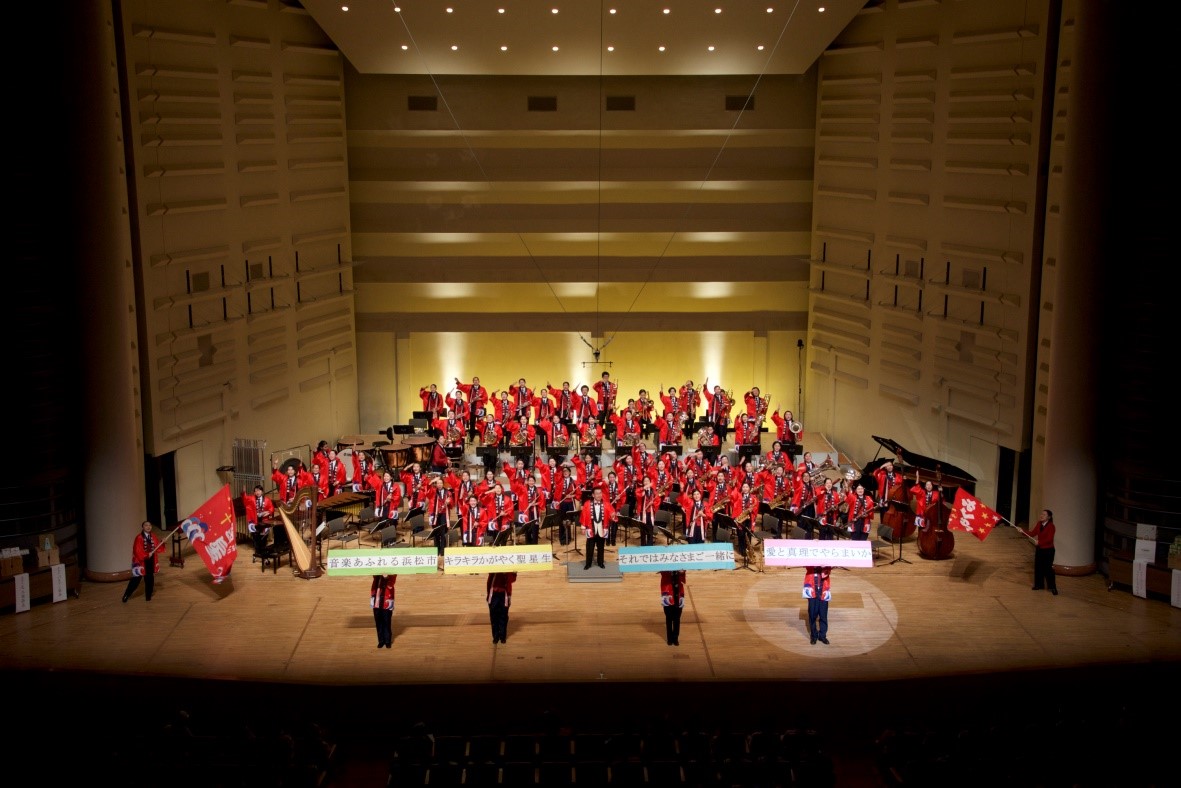 The Brass Band Top Concert is one of the major events that livens up Hamamatsu, the City of Music. So why don't you come visit to listen to the lively performances?
The next iteration of the Brass Band Top Concert will be held on September 17, 2023.
For more information, click here: https://www.hcf.or.jp/shiminkyodo/citizenfestival/  (Japanese only)