English Newsletters2023.08.01
Children's Music Appreciation Class
Hamamatsu City has created a program called the "Children's Music Appreciation Class" for fifth-grade elementary school students (approx. 7,000) to allow them to experience performances by professional orchestras, with the aim of the program to expose school children to high-quality authentic music.
The program has city administration, school teachers, conductors, and orchestra members work together to make attractive programs and then hold a music class in the largest hall (capacity: 2,336 seats) of Act City Hamamatsu, as if it were an extremely large music room.
It has been an annual event for last 20 years, except for a brief period due to the COVID-19 pandemic.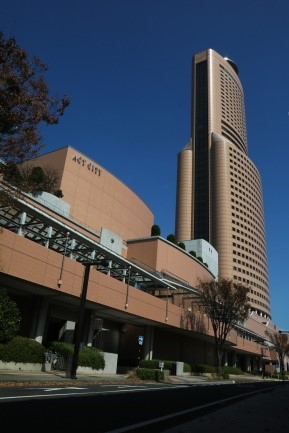 Venue: Act City Hamamatsu.
The appreciation class consists of three parts; the first being "Welcome to the Orchestra," where famous musical pieces that everyone has heard at least once in their life are played for the children. Here, they can learn about instruments and orchestration, enjoy the different tones of each instrument, and the resonance created from the symphony of sounds.
In the second part, "With the Orchestra," children perform together with the orchestra. They sing along to the City Anthem in chorus, and play the recorder together. Thus, they can not only listen to music but also have this experience to play together.
Finally, the third part, "Let's Enjoy the Orchestra," offers children the chance to experience a powerful performance that only an orchestra can provide. The program changes every year, and occasionally the orchestra plays movie or game soundtracks in addition to classical music.
A special pamphlet is prepared for the event, including descriptions of the pieces and performers, and the basic manners for music appreciation described in an easy-to-understand way. It contains a layout of the orchestra showing which instruments are playing where, guides to applaud after each performance, and other things that will greatly help children who have no knowledge of orchestra appreciation to enjoy the concert.
This appreciation class, where children can listen to a live orchestra performance rather than CDs or PCs, offers them a good opportunity to enjoy music. We hope it will inspire them to nurture a love for music in many ways including coming back to the hall for concerts in future.