English Newsletters2022.08.05
Junior Orchestra Meets in the National Performance Exchange
Do you have a youth orchestra composed of local students in your city? In Japan there are many cities with these orchestras, where students make up the majority of the members. These are affectionately called "Junior Orchestras" in Japanese, regardless of the connotations this may carry in English of perhaps being a "Lower Level of Orchestra". Junior Orchestras in Japan refer to an orchestra whose members range from elementary to university age.
The Junior Orchestra in Hamamatsu is made up of students from elementary through to high school. They practice daily to prepare to take the stage in their regular concerts, and Spring & Christmas concerts, etc. Their performances often take place with the full orchestra at the city's theatre or the Musical Instrument Museum. On occasion, the orchestra has selected ensembles with certain instruments play. At their regular concert last year, the orchestra performed with 105 members, in which they successfully showed the results of their year-long endeavour. The audience was thoroughly impressed with the concert.
This year, Hamamatsu's Junior Orchestra will join in a national performance exchange called the "Junior Orchestra Festival" with many participants coming together from various regions in Japan. This festival is only held once every three years, and in it they will not only perform but also listen to other performances. The young players will surely get inspiration from each other.
The members of Hamamatsu's Junior Orchestra are expected to play a leading role in "Hamamatsu, the City of Music" in the future. We have included some photos of the orchestras practice sessions, so please take a look!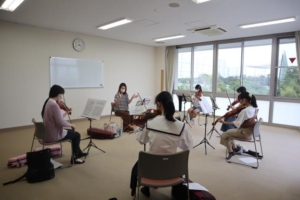 Practice Session of the Viola Section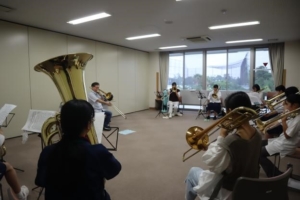 Brass Instruments Section Practice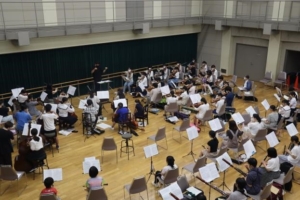 Full Orchestra Practice
You can listen to past performances here: https://youtu.be/-7ZMlDy8WFA