English Newsletters2023.04.06
Hamamatsu City Successfully Holds Its Creative Meeting!
As part of our ongoing efforts to further Hamamatsu's development as a Creative City, we've been regularly holding an event called the "HAMAMATSU Creative Meeting". The event aims to help provide residents with new insights and discoveries through lectures from guest speakers who are active in creative fields, as well as holding presentations on our "Creative Core Monitoring Project," a compilation of various creative projects being undertaken in the city.
This year's Creative Meeting was held in January and consisted of three parts. The first was a presentation on kamon, Japanese family crests (unique emblems that have been passed down from generation to generation for about 1,000 years, separate to family names.) Professionals in this field were invited in especially from Kyoto for the event. The second part of the event included presentations from the Creative Core Monitoring Project. And the last section was a showcase performed by participants of the Desktop Music Workshop, which will be introduced separately this month.
The presentation on family crests was given by a crest-painter, a professional craftsman who can skillfully hand-paint family crests on kimonos. He has been sharing the charm of family crests on his social media platforms and passing on this tradition to the next generation. He spoke about the history and origin of family crests, as well as their meaning in the modern age.
Whilst most Japanese people are already very familiar with family crests, there were many new things to learn from this lecture and the audience listened with great rapture from start to finish.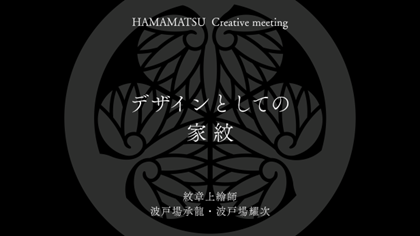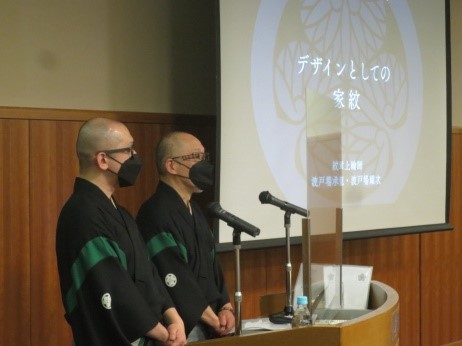 There are many unique family crests, each with their own distinct designs. However, there are in fact several common patterns in them, and if you look closely, you will find some of them use the same technique – which might be one of the more interesting aspects of family crest designs.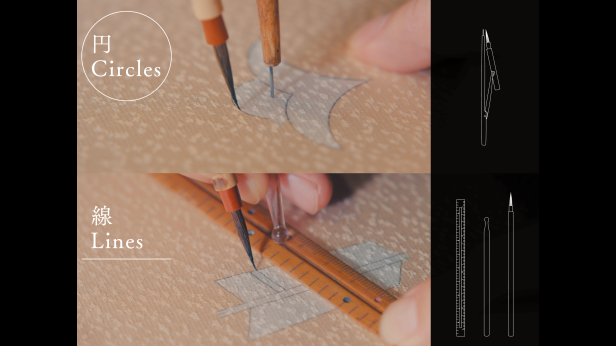 ©Kyogen Ltd
All family crests consist of only circles and lines, and are drawn using a ruler and a compass. A unique feature of family crest designs is the complicated, intricate curves that are drawn and connected together using a compass. Smaller, more detailed areas must be drawn by hand, as the compass is too large.
You can see family crest motifs in many corporate logos and brand product designs in modern-day Japan, showing that even today they still have the ability to attract people's attention.
In the second section, five presenters introduced their initiatives featured in this year's Creative Core Monitoring Project. This included local activities to revitalize the community through confectionery and an initiative in which local children can participate in community musicals about local legends and their surrounding environment. Further information about the Creative Core Monitoring Project was published in both booklet form and digitally last month. Please click here to check out the PDF version!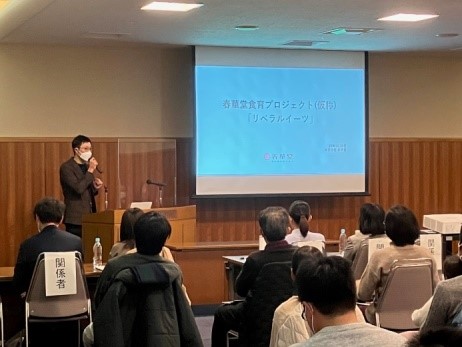 Hamamatsu will continue to hold this event in the hopes it will provide our residents with new forms of inspiration and new discoveries. You can see this year's version of the event in Japanese here.