English Newsletters2023.04.06
A Look Back at Our Desktop Music Workshop
In May 2022, we launched the Hamamatsu Creative City Booster Project with the aim of supporting the continuous creation of talent starting new creative activities. The project offers a variety of "creative workshops" as places to experience and implement creative activities, granting participants the opportunity to encounter creativity which could possibly lead them to generating new value.
In this blog, we would like to introduce one of these workshops where participants were given the chance to learn all about desktop music.
The workshop was held over the course of six sessions with the aim of getting its participants to create songs with lyrics that convey their feelings. The songs were created using the iOS app "GarageBand", and the workshop welcomed a total five participants ranging from elementary school students to adults. The workshop was instructed by professional composer and musician, NAKAMORI John Nobumori, and professional Hamamatsu-based musician from Jam9, Giz'Mo. Sessions were held in approximately two weeks intervals with homework being assigned after each session, resulting in a deeper and more substantial learning experience compared to one-day workshops.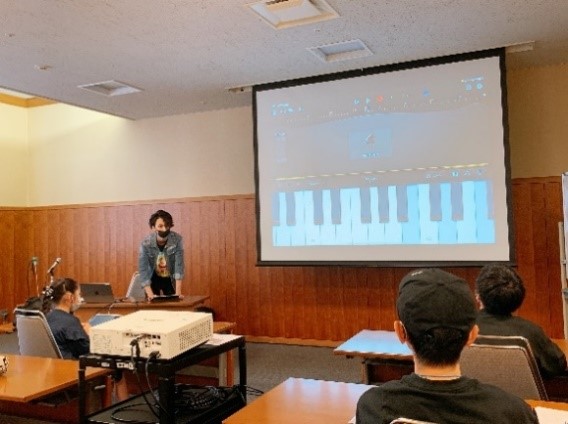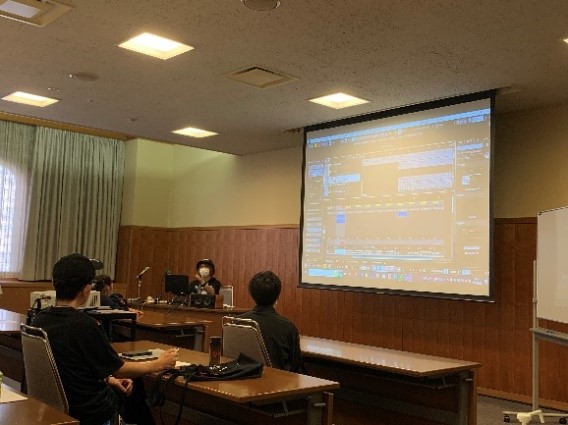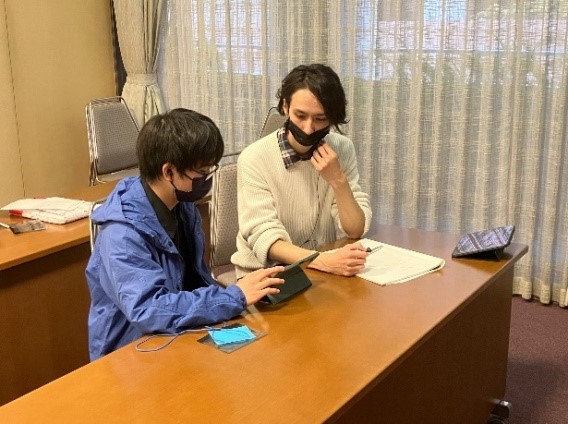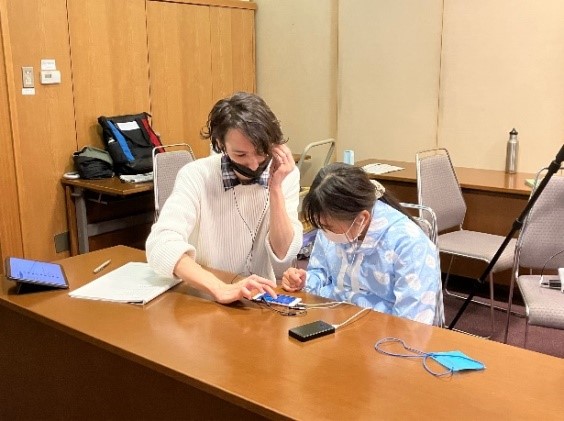 In the final session of the workshop, the participants presented their songs to the class. The overall aim of the workshop was to nurture those who will continue to engage in creative activities in the future. Therefore, it is important to provide a place for them to present what they have learned and an opportunity to share with many people what they can learn at the workshop.
Whilst the six workshop sessions alone may not have been enough time to create a complete song this time around, each participant was able to create a unique snippet of a song, thanks in part to the extra work they did at home.
Each song has been uploaded to YouTube, so you can view them there! Though please bear in mind that the lyrics are all in Japanese.