English Newsletters2021.12.03
The Project to Preserve the Sounds of Traditional Musical Instruments
The Hamamatsu Museum of Musical Instruments is collaborating with Yamaha Corporation in a project to preserve the sounds of the Biwa, a traditional Japanese string instrument. This project uses the Real Sound Viewing technology from Yamaha. This technology digitalizes a performance into data which is then converted into vibrations on a device installed onto a Biwa to reproduce the performance automatically. When this is combined with a monitor showing a performer, it is as if you were watching a live performance.
The vibration device on a Biwa
It is one of the missions of the Hamamatsu Museum of Musical Instruments to serve as a bridge between the past and the future, and pass on cultural assets for generations to come. The collaboration this time has given us a chance to preserve not only the instrument itself but also the performance as a cultural asset for the future.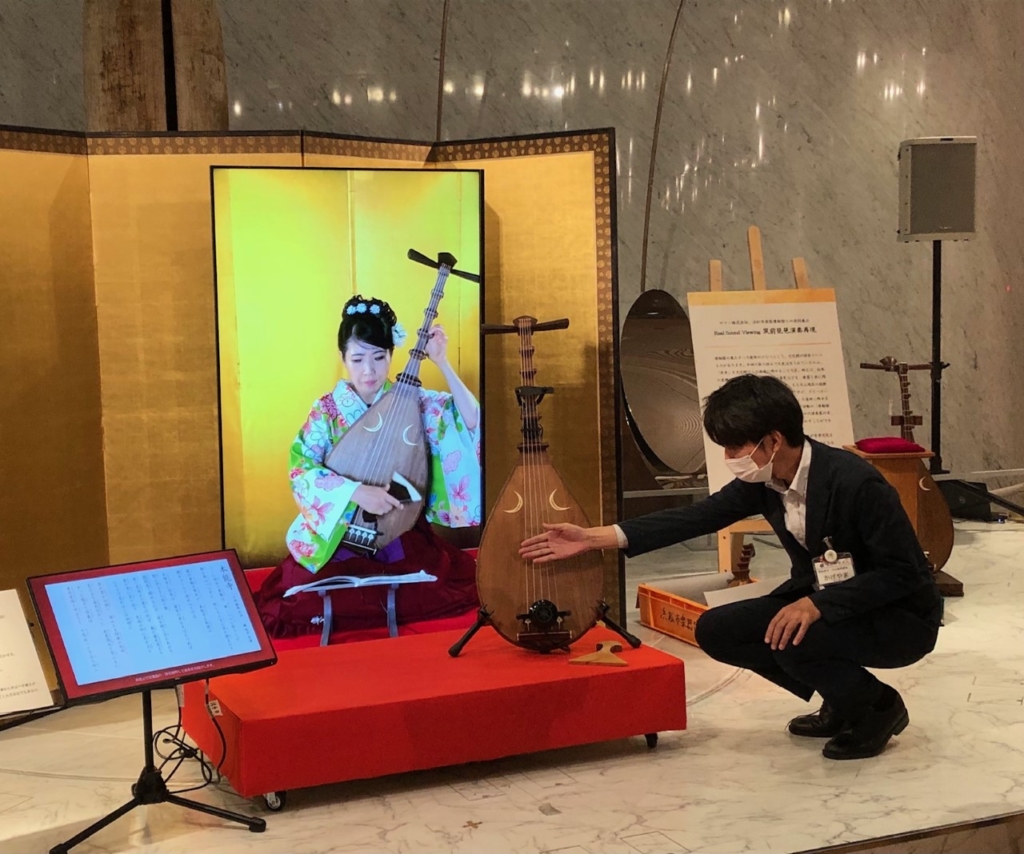 Live performance: Preserved Biwa sounds with a musician in video
This project was held in conjunction with an exhibition to deepen people's understanding of the Biwa from 31 July until 7 December, 2021. The project is very timely since visitors can enjoy the performance of a Biwa and its video recording along with the explanations of its history and various forms on display. It has opened up new possibilities for museum exhibitions of musical instruments.
It would be very worthwhile if we could preserve music culture and performances by living national treasures, etc. this way because traditional musical instruments are in a danger of being forgotten due to fewer numbers of masters, and people interested in learning. We hope that the project can be extended to various musical instruments in the future.