English Newsletters2021.08.06
SWEETS BANK by Shunkado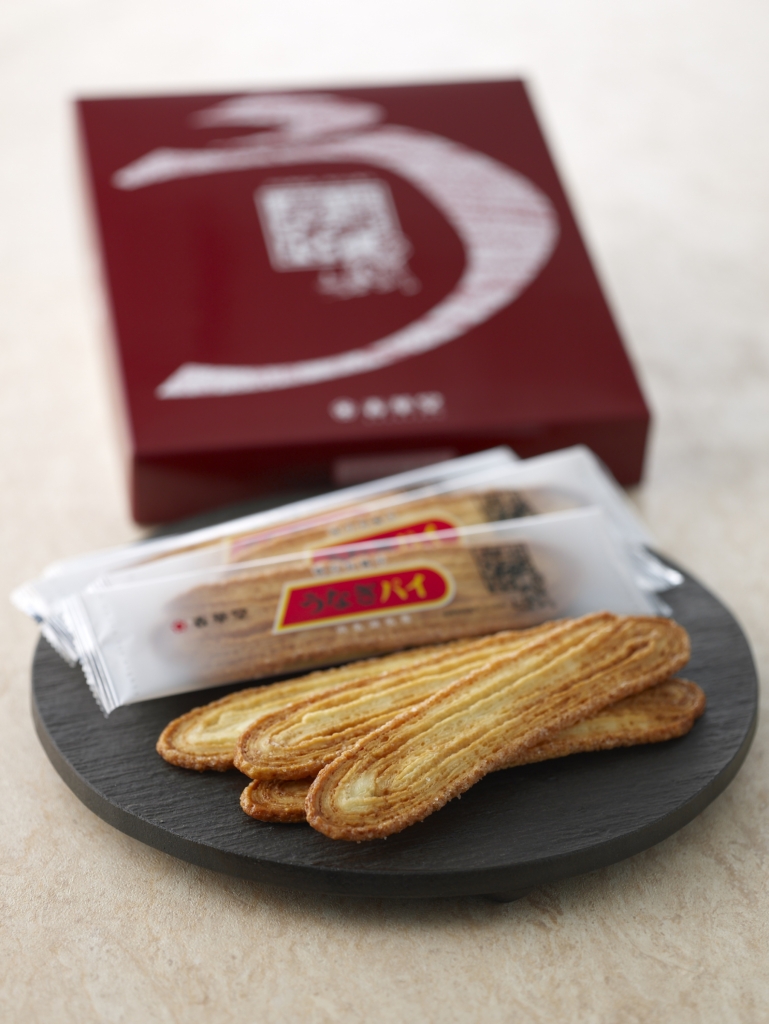 Unagipie, product name of eel pastry, is popular snack that was first released in 1961.
It contains extracts of eel, the specialty of Hamamatsu, and is handmade by skilled Unagipie artisans.
Unagipie's catchphrase, "A snack for nights," represents a hope that family members will get together around a table and enjoy Unagipie at night.
Shunkado, the company making Unagipie, is a long-establishment that has been selling Japanese wagashi sweets, baked goods, and cakes since 1887.
It has seven stores in Hamamatsu City. They have been creating confectionaries that have never been seen before such as Unagipie and other unique confectionaries made from minor grains locally grown known as Power Food.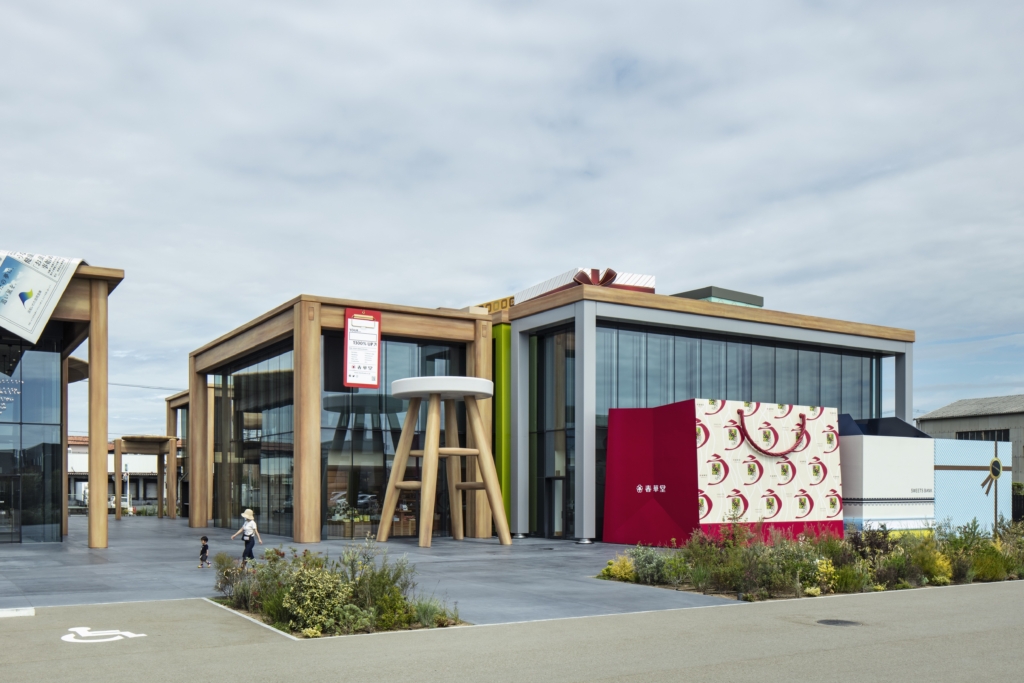 SWEETS BANK is a complex facility opened in April 2021 by Shunkado and Hamamatsu Iwata Shinkin Bank.
There is a confectionary shop, cafe, and community space.
It is a very rare initiative in Japan to have a confectionary shop and a bank in the same building.
This was made possible because both companies are rooted here and are essential parts of the local community.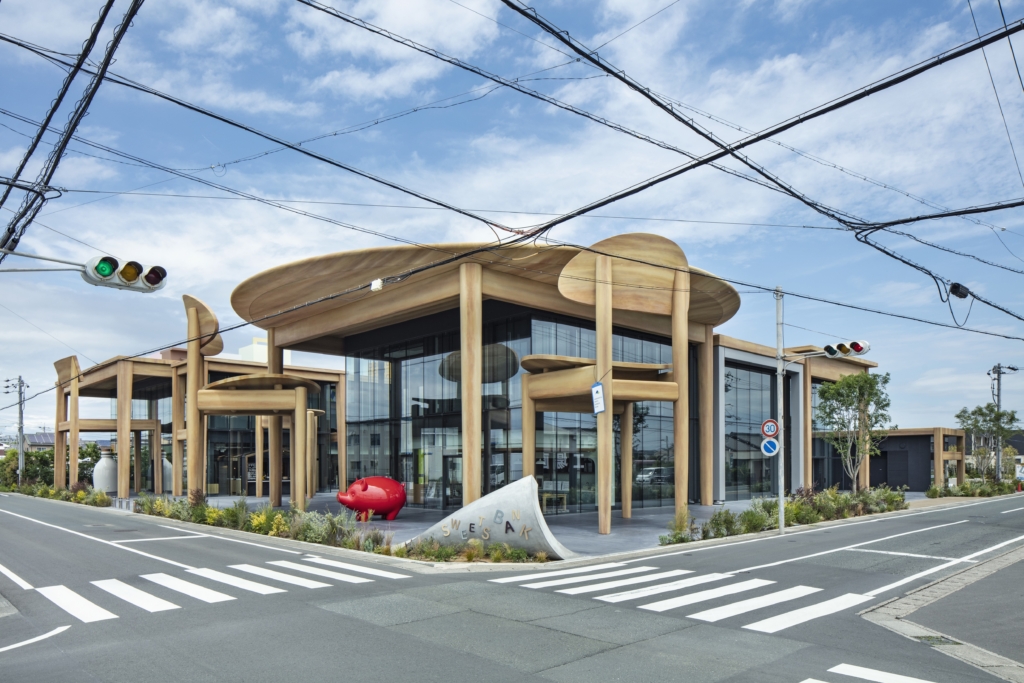 The distinctive buildings were constructed under the theme of family reunion and to look like dining tables.It is the same concept as Unagipie.
When you enter SWEETS BANK, you can feel the scale of the work involved.
It is a popular Instagram spot. Each building is filled with Shunkado's attention into detail.
The project took eight years to complete after many changes. Finally, the complex came to life in 2021.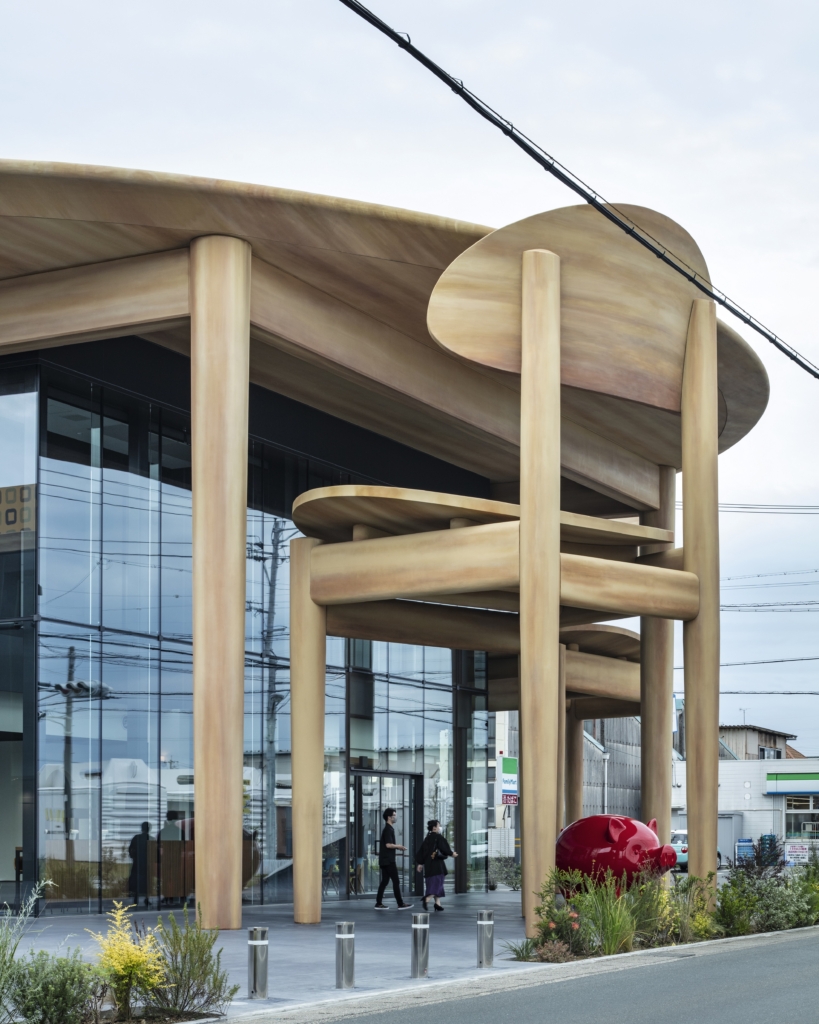 SWEETS BANK is expected to be a place that will attract visitors, neighboring companies and local residents with its creativity and delicious sweets.
I hope that new discoveries and creative connections between people will spread from SWEETS BANK.
Shunkado SWEETS BANK: https://sweetsbank.jp