English Newsletters2023.10.06
O-daiko Festival in Maisaka
Located in the western part of Hamamatsu City, Maisaka is known as a town of fishery and tourism. The first weekend following September 15 marks its annual "O-daiko" Festival – a celebration to pray for another year of safety in the town and a plentiful catch for the fishermen. The festival has been passed down as a tradition for more than 350 years and celebrates Kisa Shrine – a shrine in the center of the town dedicated to the god of shellfish.
The festival takes place over the course of two days. The first day is called the Yoimatsuri, or the twilight festival, where eight variously-sized large drums and hand-dance floats parade through the town as they make their way to the shrine. The second day marks the main festival and all the drums, as well as a portable shrine head, depart from the shrine and head to the Inariyama hill in town. Parades of hand-dancing women and children wind their way through the streets and finally return back to the shrine in the evening.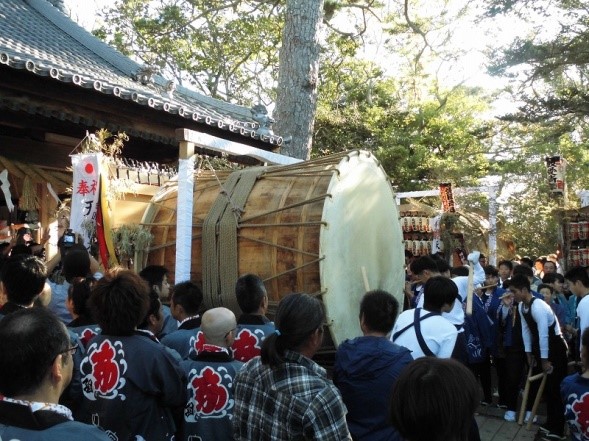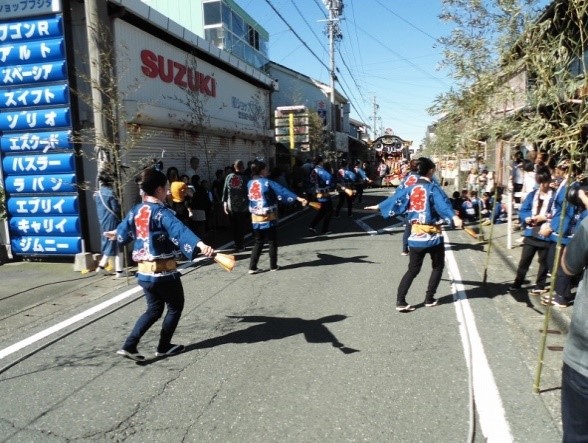 The largest drum boasts an approximate 2.4 meter diameter, which can just barely pass through the shrine's torii gate. Whilst the festival has now come to be known as the O-daiko Festival, the drums were merely one of many instruments that provided the iconic music for the festival, and they were not nearly the size that they have reached today. A defining change in the festival happened in 1930, when one town replaced its drum with a new one approximately 1.7 meters in diameter. This led to a snowball effect – triggering a competition where all the local towns began trying to outdo one another by making the biggest drum they could afford. These new drums were all created at a time when the fishing industry was booming and gradually the drums of each town became the large ones that we know and love.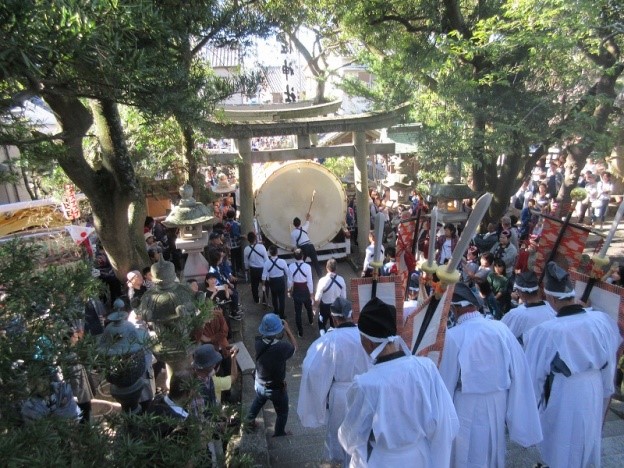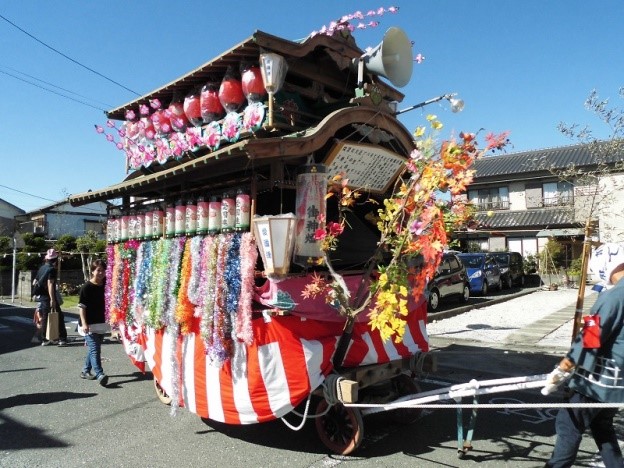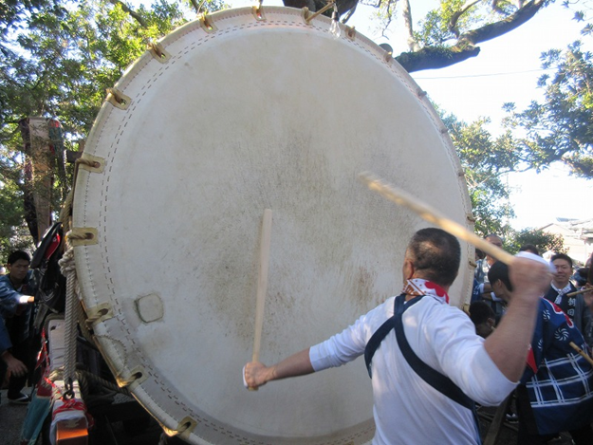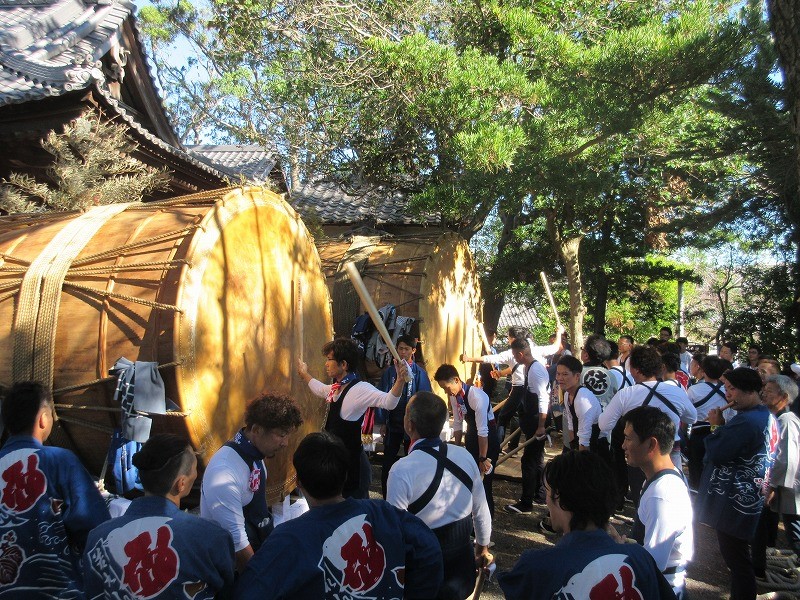 The main attraction of the festival is the sight of young men beating the big drums vigorously with their one-meter-long drumsticks (bachi). Local legends say that the gods will rejoice at the sound of the drums, so the young men compete for who can beat the drums the loudest.
The Maisaka O-daiko Festival has strengthened the bonds of the local community whilst also acting as a means of preserving its history and traditions. The legacy of this festival's impact is sure to continue to bring joy to a long list of future generations to come.